Thanksgiving Recipe Roundup
Thanksgiving is fast approaching, and it's time to get a menu ready!
I've got a smorgasbord of beautiful recipes all in one post for you to choose from.
I've joined with these talented ladies and you'll want to enter our giveaway at the end of this post!!
Leslie at My 100 Year Old Home
Their blogs are full of beautiful home decor ideas and yummy recipes…if you don't know them,
you're in for a real treat!!
First, I'm sharing my Pear and Goat Cheese Salad, perfect for Thanksgiving dinner!
It has a great mix of sweet and savory, and you can make your own candied pecans, YUM!!
Next, Janine from Happy Happy Nester has a Thanksgiving side dish…Caramel Roasted Brussel Sprouts
that is simply mouthwatering! Veggies are always a hit at our family meal!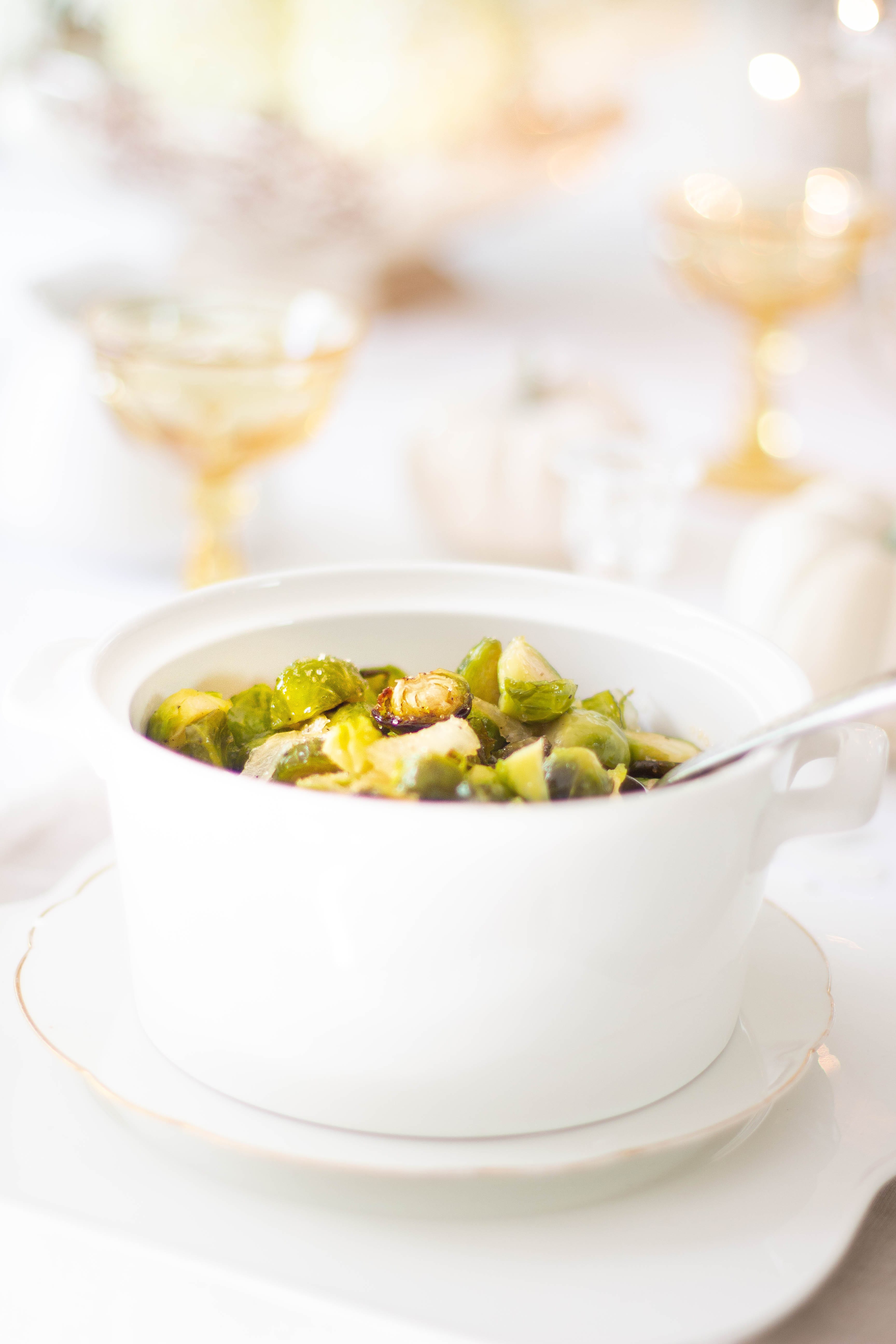 Janine also shared a homemade apple cranberry sauce that compliments the traditional turkey and
dressing perfectly. I must admit, the sauce is one of my favorite parts of the meal 🙂
It looks good enough to enjoy on it's own!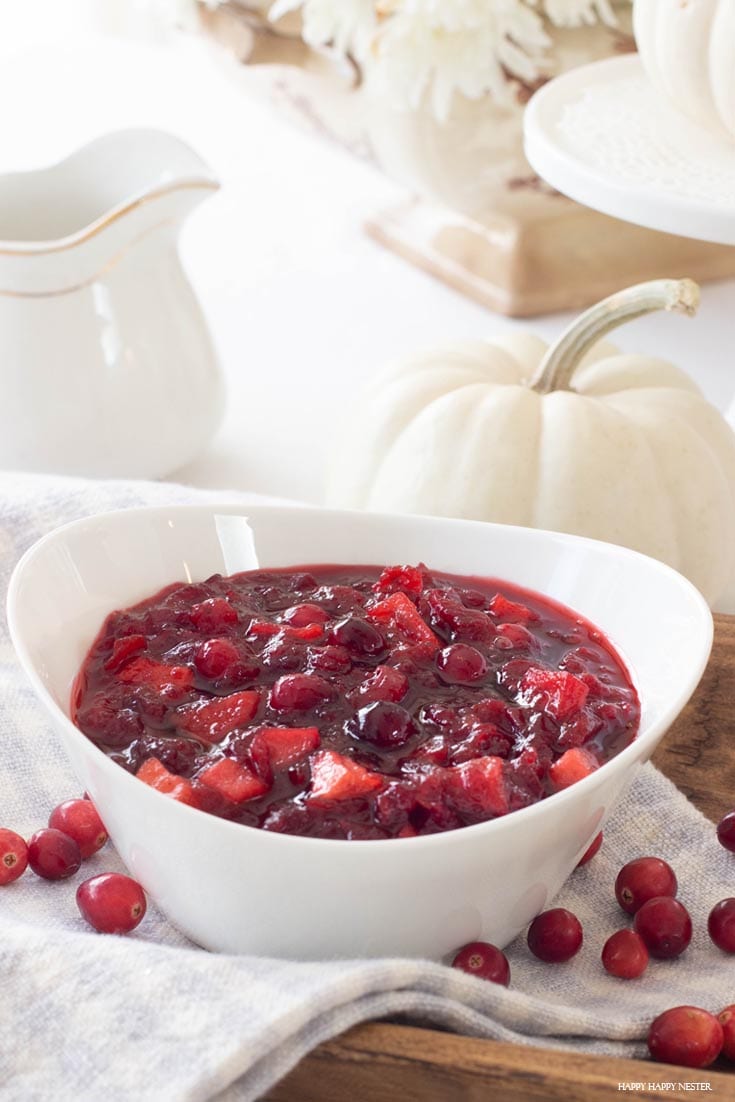 What about serving a beautiful drink? Ashley from Modern Glam, shared her Spicy Pear Punch that would
"pair" nicely with my pear salad and the turkey, too! It looks too beautiful to drink 🙂
It would be nice to serve while guests are arriving too!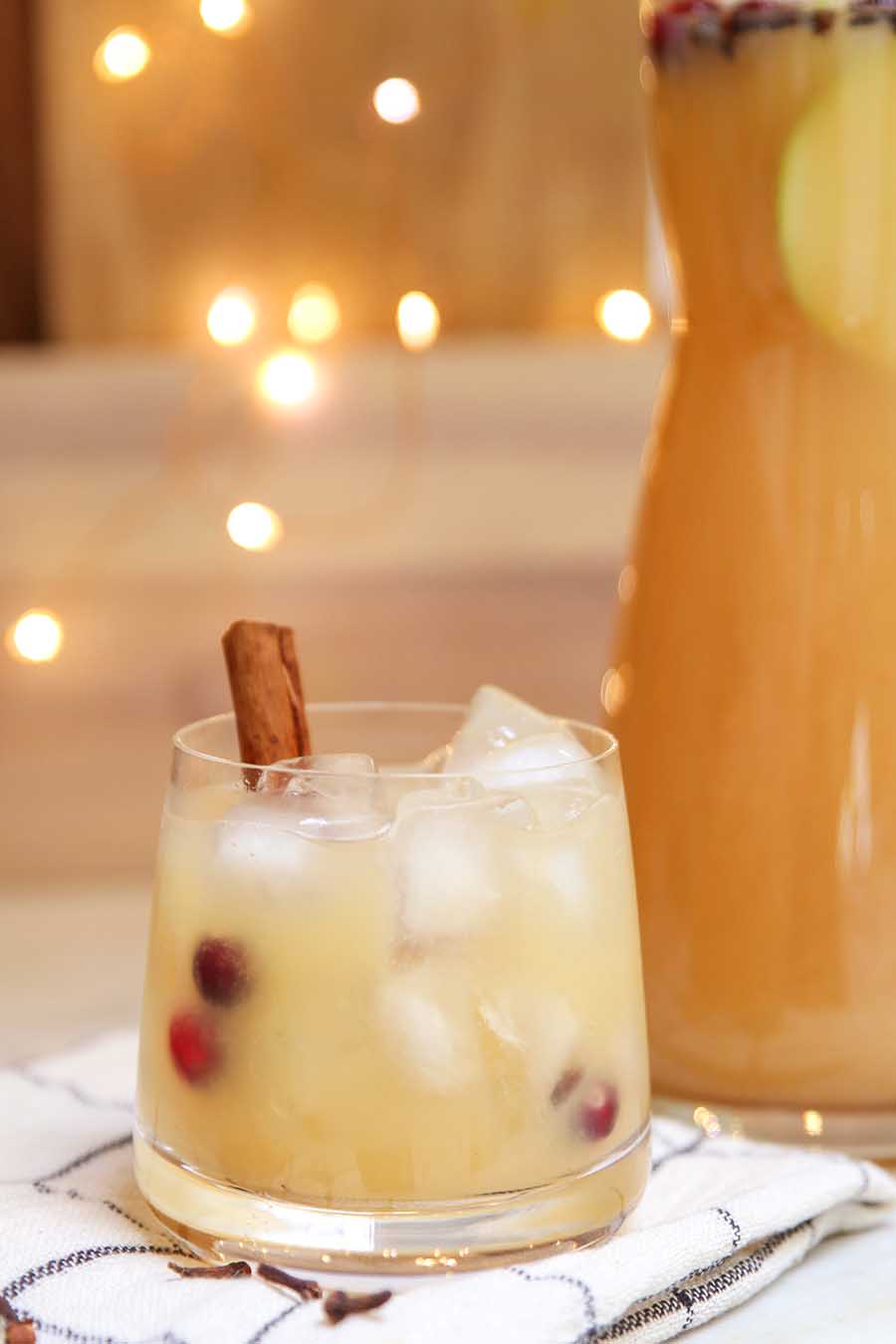 And this colorful Charcuterie Board Ashley shared is a nice idea to have available for family and friends
to enjoy while waiting on the main course to be served. It's such a beautiful way to display
varieties of cheeses and crackers.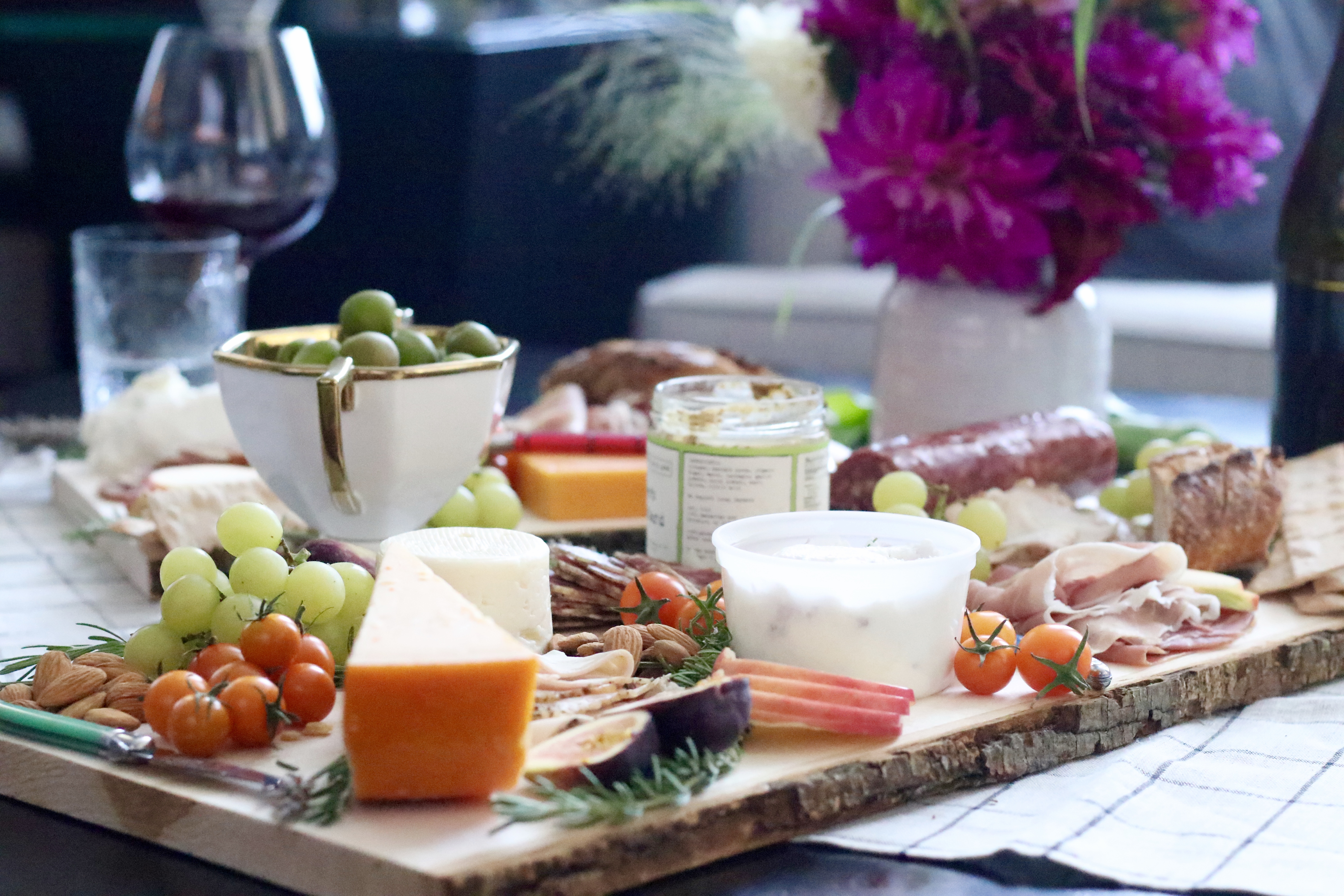 Now, we can't forget the main attraction…Leslie from My 100 Year Old Home shares
How to Smoke a Turkey, that's sure to please the crowd!
She gives her tips and tricks on smoking a turkey in a Green Egg!!
Leslie also shared a Thanksgiving classic Apple Pie Recipe, that looks too good to eat!
You'd never guess that this is from a premade pie crust, which will save time
without sacrificing beauty!!
Rhonda from Hallstrom Home shared her Grandpa's Homemade Bread Recipe that is a sure to be a hit!
And this yummy loaf could be made for all the left over turkey sandwiches too!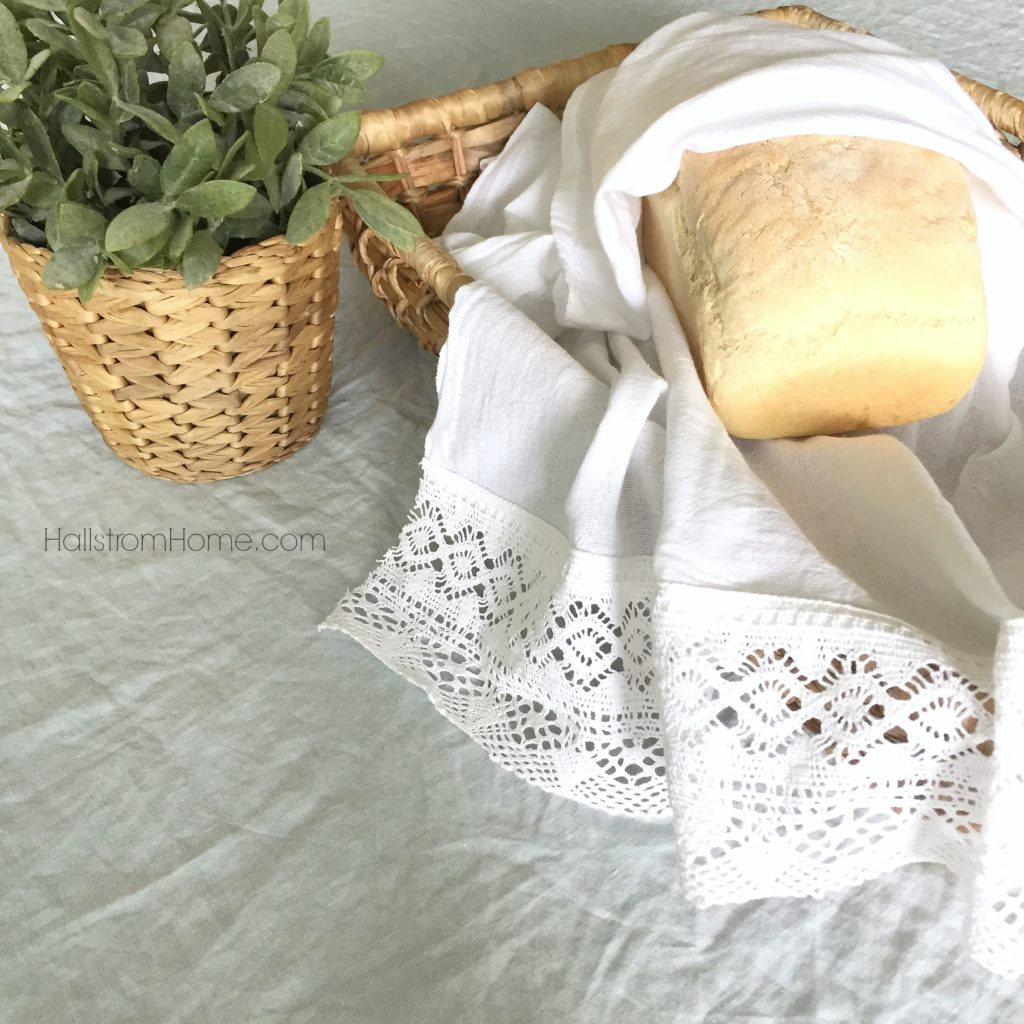 Rhonda also made a gorgeous Pumpkin Spice Cake with Cream Cheese Frosting which would make
everyone want to skip straight to dessert! Just look at the details!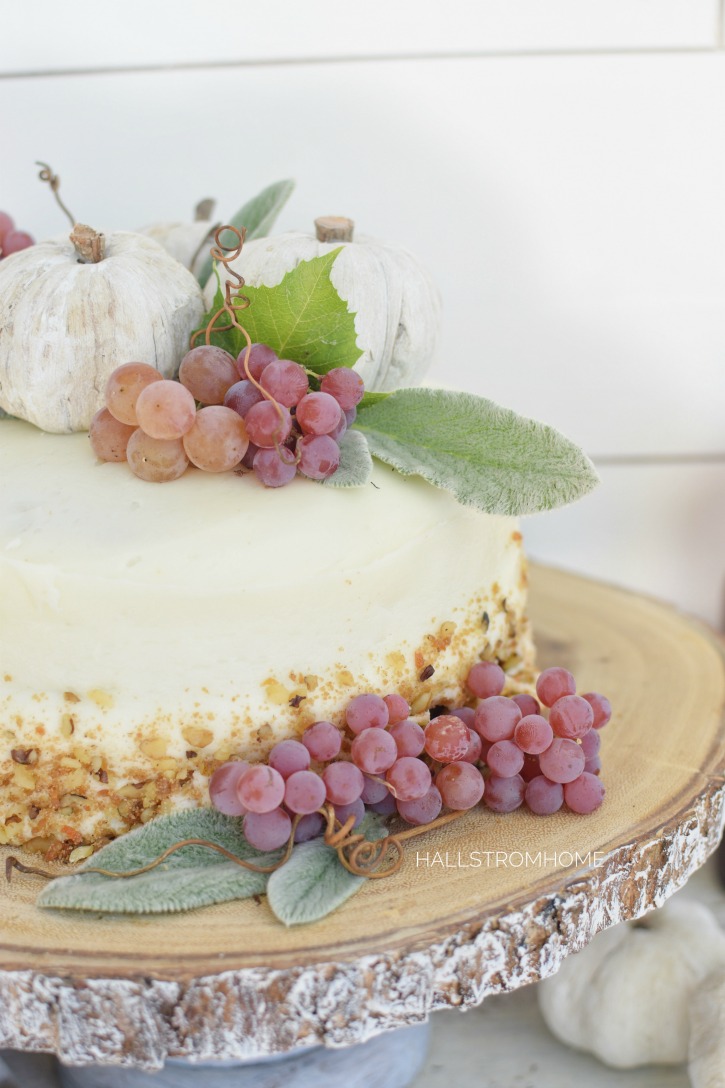 Now I do believe you'll have plenty of recipes to choose from!
I hope you find a few to add to your menu this year from this our Thanksgiving Recipe Roundup…
and make your table overflow with delicious tasty dishes!
If you try one, please let me know! Now, on to the GIVEAWAY!
We Are Giving Away Two Prizes!
$260 Cash via Paypal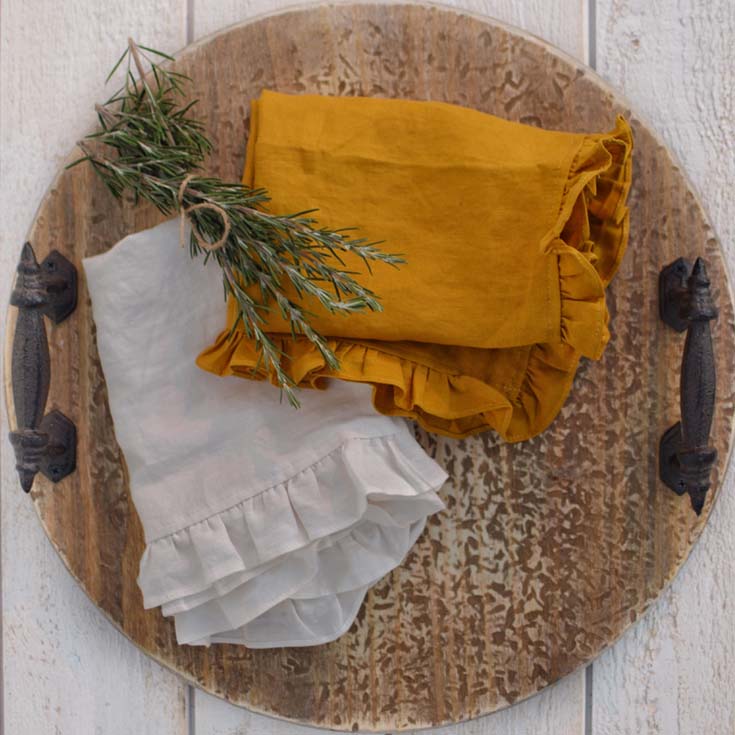 2 Hallstrom Home Linen Tea Towels
1. Giveaway requirements are for US citizens.
2. You must visit each blogger's blog post and leave a comment on which item you would like to win. Also, mention what you would do with the item.
3. Please leave an email on one of your comments so that we know how to reach you if you win.
4. The giveaway will run through Tuesday, November 20, 2018, 11:30 pm PST.
Here are the Blog posts you must visit.
Thanks for visiting my blog today!
Blessings
Becky C