Summer Drink Station
Hey my friends!
Is it hot where you are?
Well around here, with temps reaching near 100 daily,
we do everything we can to stay cool.
Most of the time, that means stay inside.
If you know me, you know I like to change things up regularly right??
I told you this before…
Mr. Buckets of Burlap calls me "crazy".
I call it, Decorators A.D.D. 🙂
Here is a little corner in our kitchen:
It's fun to freshen it up as the seasons change.
So, I turned it into a drink station.
Here, you can serve yourself a cold glass of raspberry tea.
And add fresh picked mint from our Herb Garden.
Enjoy the sun streaming through the window on the white, lacy gladiolas.
Which are not from my garden… however, purchased at Kroger 🙂
And a little skewer of lemon, mint, and raspberries for your glass.
Just what we need for hot, lazy days of summer, here in the South 🙂
Wish you were here with me…
Maybe we could talk a while and re-decorate a room together. LOL
I'd like to give a BIG WELCOME to my new followers!
And, thanks to
Melaine at My Sweet Savannah
for featuring my blog and bedroom makeover.
I really appreciate all of your sweet comments on my last post…
you girls know how to make my day!
I'm sharing here today: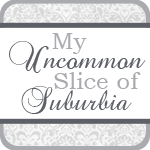 So, what have you all been up to??
Stay cool!
Blessings
Becky C